The girls had a fantastic time tonight Trick or Treating! Jillian was a Butterfly Princess and Olivia was a monkey. We had a few issues with Jillian's wings catching on everything and whacking Olivia in the face multiple times. Olivia was also mistaken for a little boy, haha I guess we should have added a bow to her monkey suit, I had assumed that the pink Cinderella goody bag would be enough 🙂
Jillian enjoyed ringing the doorbells and getting the candy, especially when she got to pick out her own.  Olivia wasn't too sure what was going on but she enjoyed knocking at the door and putting things into her bag.  With some prodding, Jillian was a very polite trick or treater… we can't say the same for some of the other kids who ran the girls over getting to the next door.
When we got home Jillian and Olivia each ate 2 pieces of candies and one bag of Halloween pretzels. Olivia was very upset with the candy limit haha I'm sure I would be too!  The girls spent the rest of the night playing with their princess flashlights while we watched some old home movies of me as a three year old. I quickly saw where many of Jillian's bad habits came from!!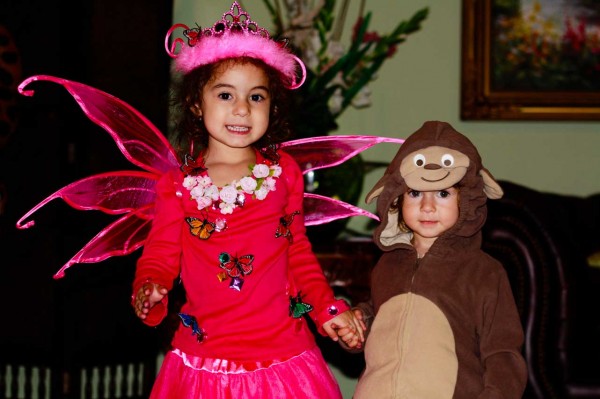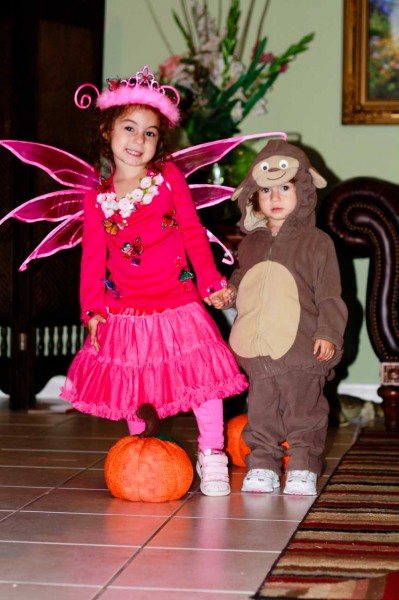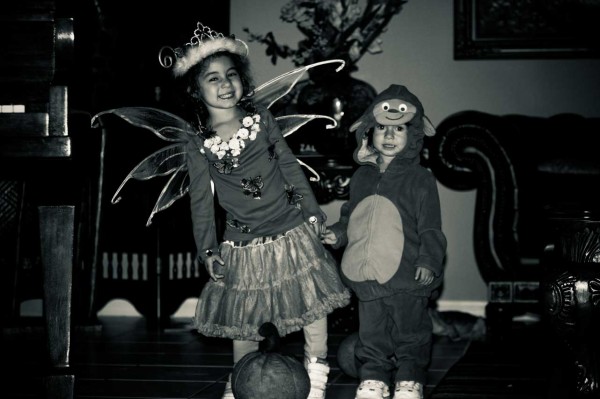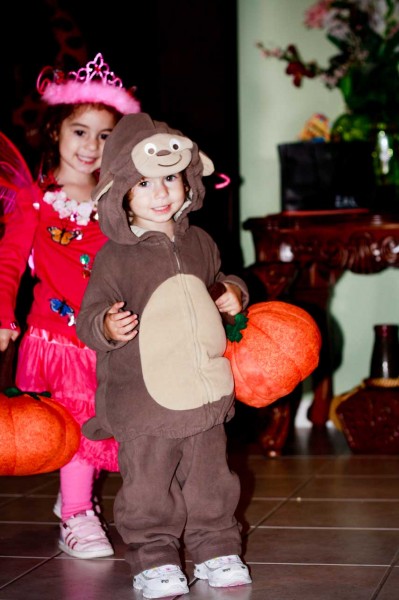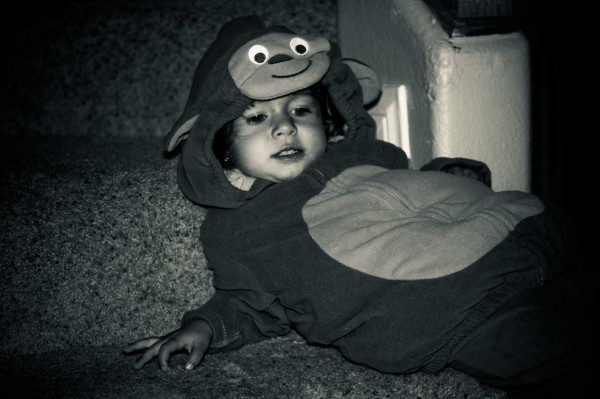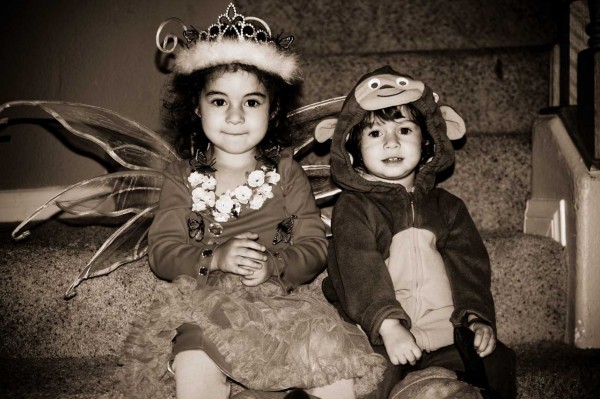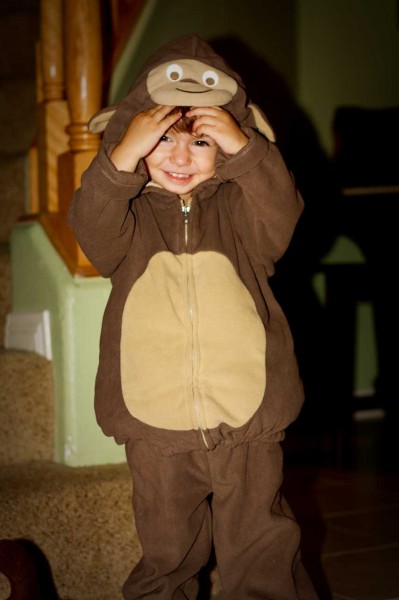 "ooh ooh ooh"