I took an impromptu trip to Disneyland with the girls. I did not pick the best day since it was extremely hot! haha I also had an insane notion that I wouldn't need  a stroller. haha I parked in Downtown Disney, we hopped on the monorail, and headed to small world. Then the return trip back to the car. In the heat, by myself, was not a good idea!
haha at least the girls had a good time!!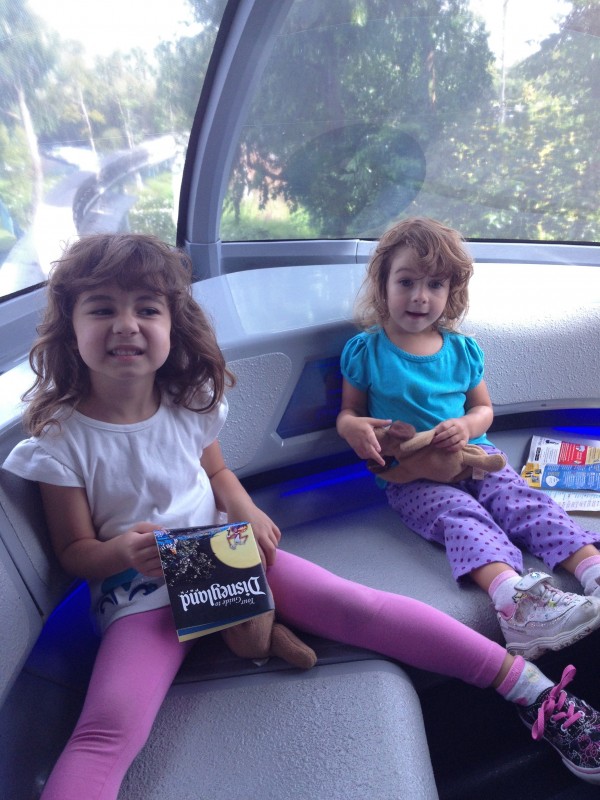 Here we are in the very front of the monorail.