The girls were so excited about St. Patrick's Day! We made green pancakes for breakfast. I attempted to make clover shaped ones… didn't turn out exactly how I anticipated, but the girls didn't mind.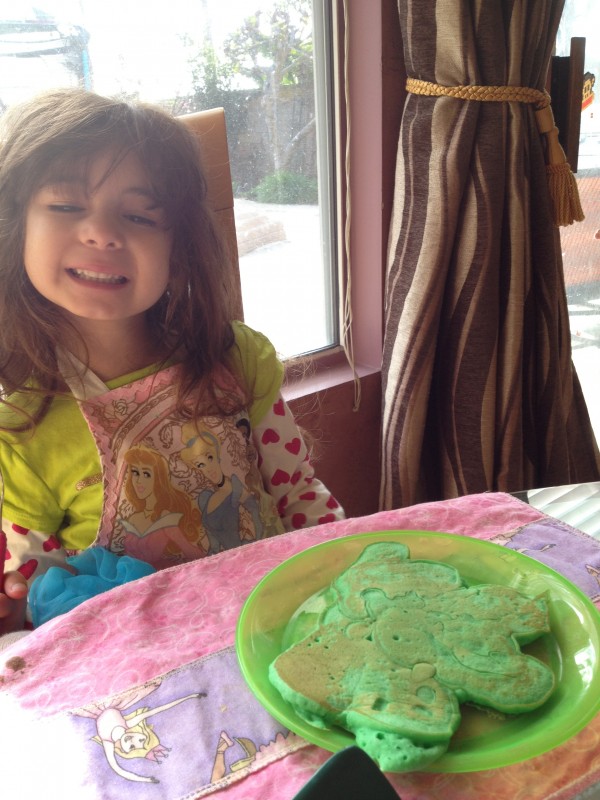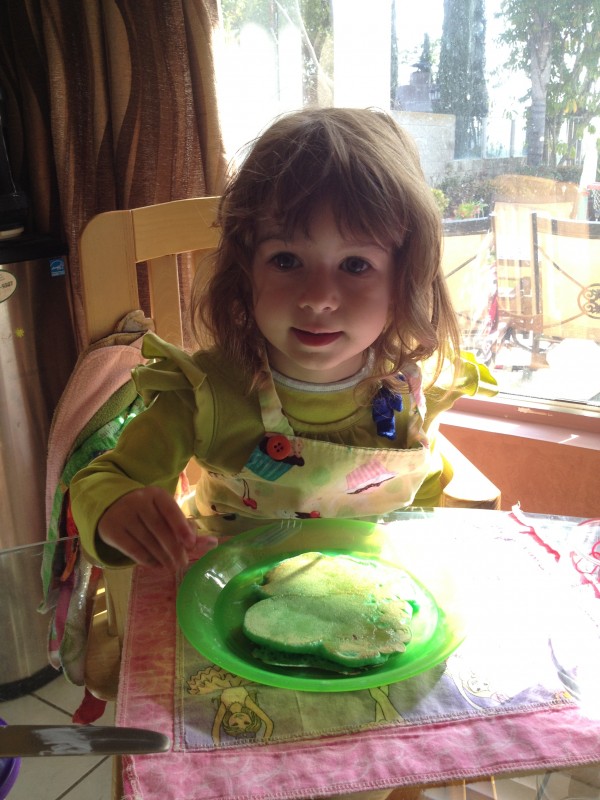 After breakfast we went for a bike ride at the park. Jillian is working on riding a bike with training wheels. She's terrified of falling so she doesn't move very fast, which hinders her ability to really move on the bike. Olivia threw a huge fit when we said she was going to ride her tricycle. She didn't want to wear a helmet. Once she saw how much fun Adrian and Jillian were having she was ready to wear her helmet.
I think Jillian will be on training wheels for a while until she builds up more confidence.