Five years! Wow! We are so blessed to have such an amazing little girl. Jillian is truly a special person. She is a very sensitive little girl who is amazingly affectionate and full of wonder and creativity. I love indulging her during her favorite time of the year, her birthday!  This year has been the hardest to throw a birthday party considering Claire is barely two weeks old. We tried to talk Jillian into just going to Disneyland or somewhere equally fun, but nope, she had to have a party 🙂
So we decided to have the family come over for dinner on her actual birthday and then invite the preschoolers over for a Saturday party. Well the Family dinner kept growing, haha. The family list kept growing… it was really more of a dinner party for most of my mom's friends 🙂 It was a really nice night! I really enjoyed having a Baby Break, haha, I think the only times I had Claire was when I was feeding her. The hardest part of that party was the prep! Claire was a bit cranky while I was trying to make a cake! The girls were also having sharing/playing nice issues and there was quite a bit of screaming and crying.
The Saturday preschool party was great… not many RSVPs… but the kids that showed up were really nice kids! We had a total of 7 kids plus 3 siblings. They all had a blast playing the backyard. The theme this year was ice cream, though no ice cream was actually served at the party. I made these fantastic cupcakes inside ice cream cones, thank you Pinterest! Unfortunately  Pinterest didn't tell me that I shouldn't make the cake ahead of time! All of the cones became soggy and fell over! My mom, thankfully, is amazing and ran to the store and picked up a cake. The party was a success and Jillian was super happy 🙂
Here are pictures from Thursday and Saturday 🙂 Check out my polka dot cake!!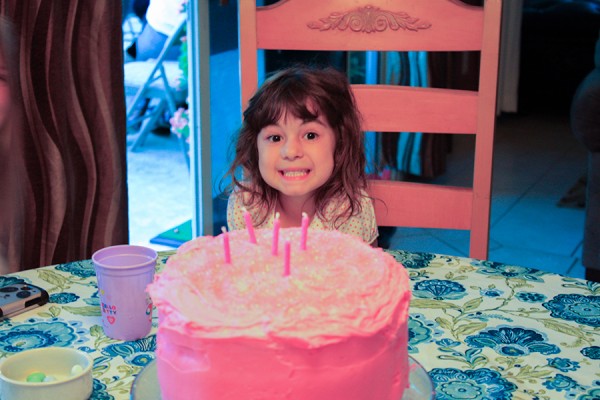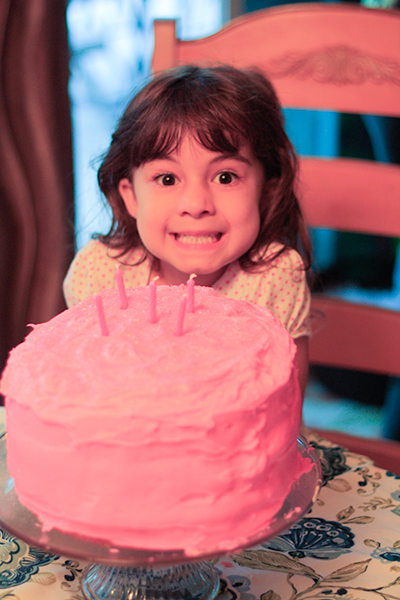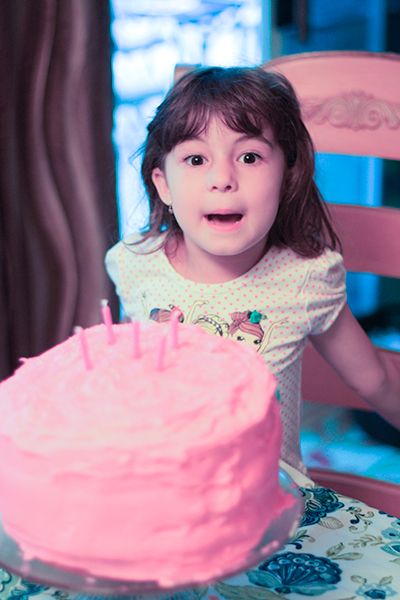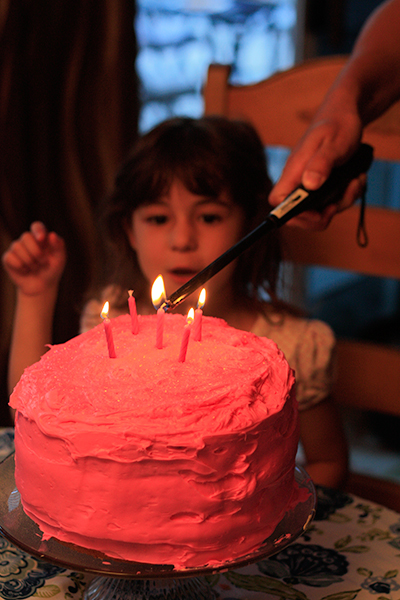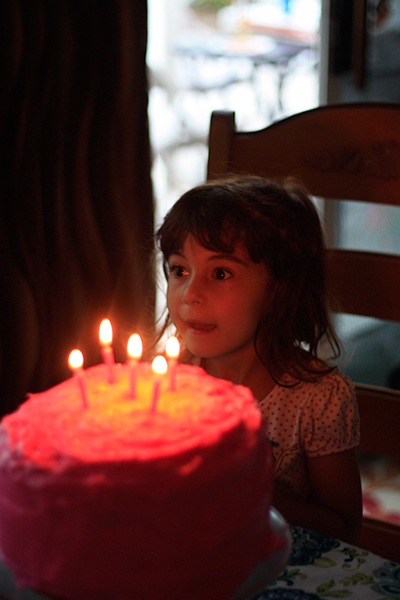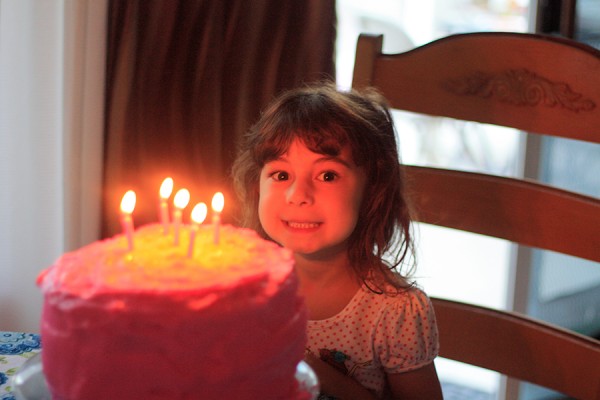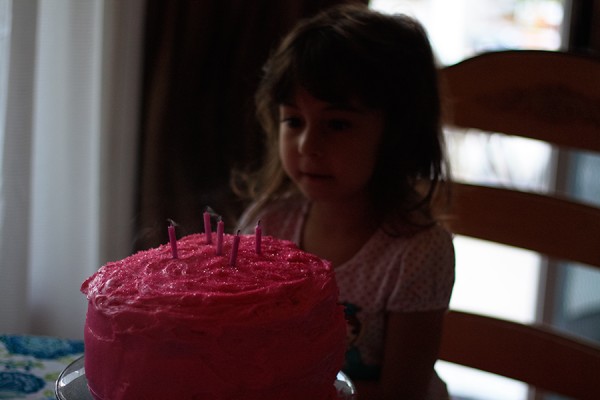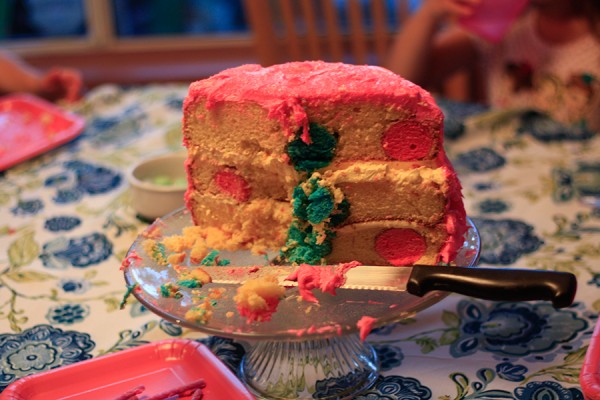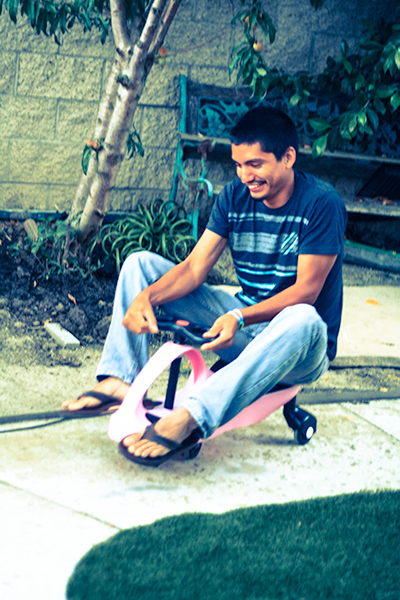 Ice Cream Party 🙂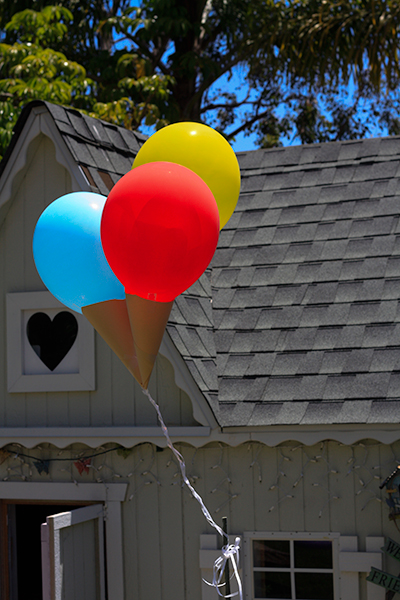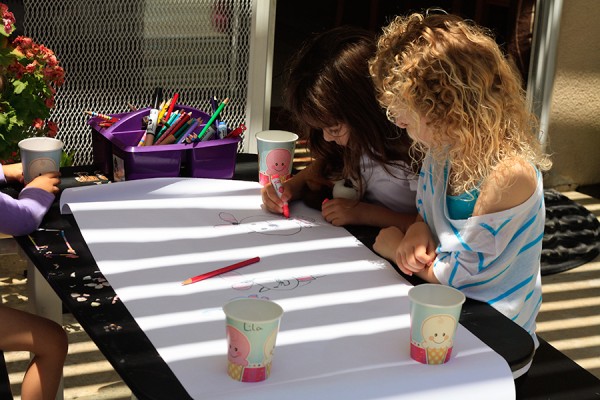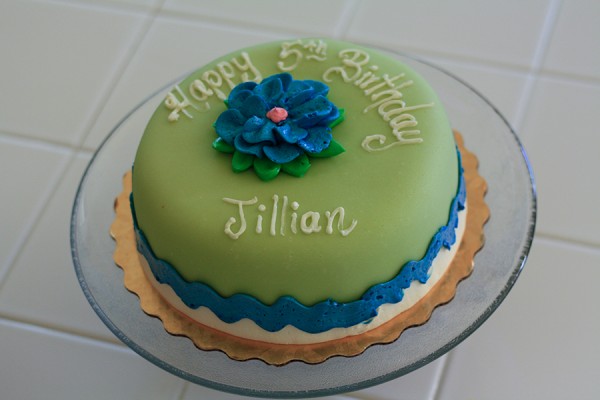 They lined up for the piñata by themselves 🙂 SO CUTE!